TRAINMASTER BY WERNER MEER US-RAILROAD-SHOP KILCHBERG
HOCHWEIDSTRASSE 3 CH-8802 KILCHBERG (Z▄RICH) SWITZERLAND (founded 1977)
PHONE *41-44-715-3666, FAX *41-44-715-3660, E-MAIL trainmaster@bluewin.ch
Go back to our Website - click here
added / updated: March 22, 2015
HO Scale Layout: Great Northern, Burlington Northern, BNSF
built by Paul Kolb, Sirnach (Switzerland)
Main Page
This site is in Memoriam devoted to our good friend Paul Kolb who passed away in September 2014.
He was a great mentor for every model railroader and had an excellent knowledge of Great Northern.
Paul built 2 different layouts in his home. The first "old" layout had a long circle on level and a mountain line and was built in the 80's. Room size was 9,2 x 5 m (30,5 x 16,5 feet). Great Northern was dominant but through the mergers, Paul added lots of Burlington Northern models and even some BNSF.
In the 90's, Paul rebuilt his layout and we call it the "new" layout. See more infos below (just scroll down).
Part 1 - Old Layout - These 5 photos show just a small part of this "old" layout. See all 56 photos - click here
GN Diesel and Steam - 50
BN Coal Trains - 38
BNSF incl. AT&SF Warbonnet - 35
Great Northern and Northern Pacific Passenger Trains - 28
Empire Builder long time before Amtrak - 60
See all 56 photos of this "old" layout - click here
Reportage dieser HO GN-Anlage in "Die Modell-Eisenbahn" 4/87 / Magazine Report (German)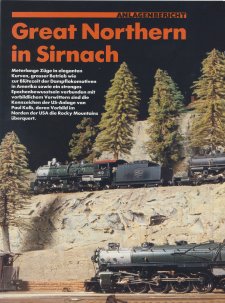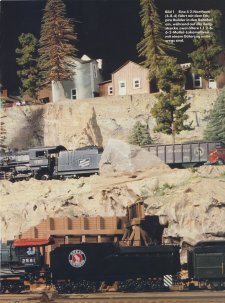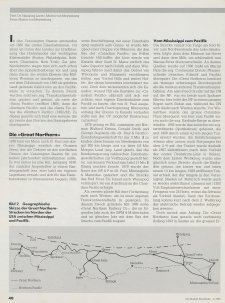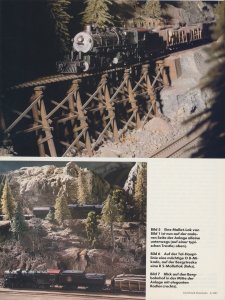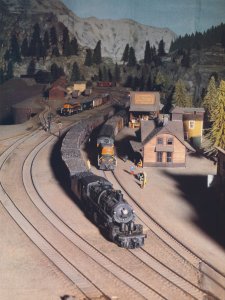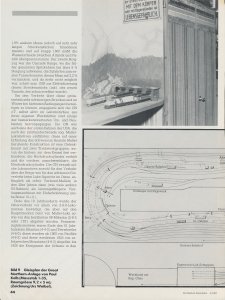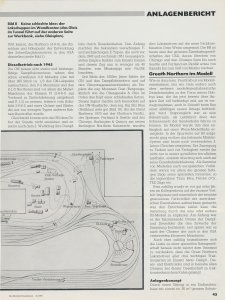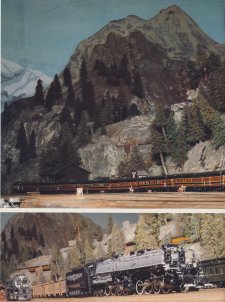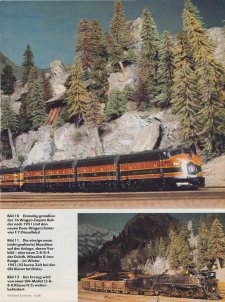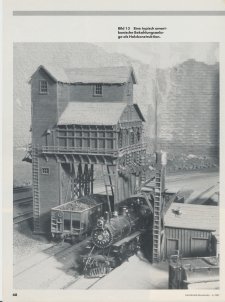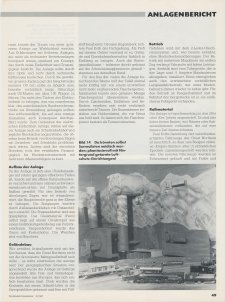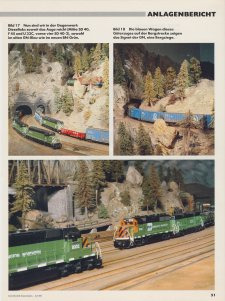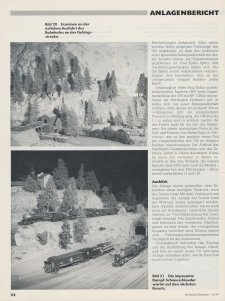 Direktlink mit A4 grossen Seiten / direct link with full size pages - click here
Copyright by Martin von Meyenburg und Dr. Hansj÷rg Loretz "Die Modell-Eisenbahn" 4/87
The new Layout was built in the 90's and was combined Great Northern, Burlington Northern and BNSF
The concept of the new layout was different. The tracks were all on the same level (no more mountain line). In front Paul scracht built the famous Izzak Walton Inn Hotel as it is located in Essex, MT and at the rear he built the huge "Sheep Creek" trestle along the wall.
Martin Kolb (Paul's Son) is a Santa Fe Modeller and from time to time there were AT&SF models on his layout.
Part 2 - New Layout - Photos 939 & 937 show the layout in 2014. See all 86 photos - click here
The Izaak Walton Inn with the GN F45 as a guest house - 939
right side of the layout with snow sheds going to the rear - 937
The tall Sheep Creek Trestle was scracht built - 102
The Izaak Walton Inn Hotel was scratch built as well - 101
Direct Link to the Izaak Walton Inn Hotel in Essex, MT - http://www.izaakwaltoninn.com/
Copyright by Paul Kolb and Martin Kolb
Website hosting by Werner Meer