TRAINMASTER BY WERNER MEER US-RAILROAD-SHOP KILCHBERG
HOCHWEIDSTRASSE 3 CH-8802 KILCHBERG (ZÜRICH) SWITZERLAND (founded 1977)
PHONE *41-44-715-3666, FAX *41-44-715-3660, E-MAIL trainmaster@bluewin.ch
Go back to our Website - click here
45 Years Trainmaster - the source for American Model Railroading (1977 - 2022)
added: 4/21 / updated: 12/21
HO Scale: Signals / Signal Bridges, new, consignment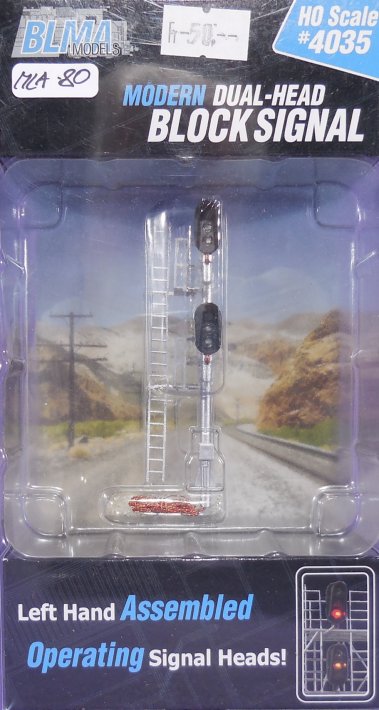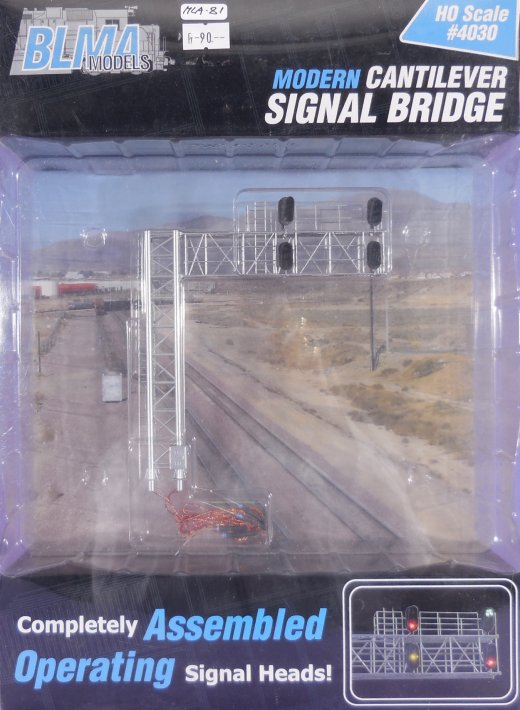 Code MLA-80: BMLA # 4035 Dual Head Signal (2 x) je sFr. 50.- // Code MLA-81: BLMA # 4030 Centilever Signal Bridge sFr. 90.-
NOB = Not Original Box, not ready = model is at the repair shop!, res. = reserved (on hold),
sold = verkauft (sold out), sale = reduced price, % = Discount should be deducted from the price
All prices are listed in Swiss Francs sFr. / CHF - We ship world wide and accept PayPal.
Zwischenverkauf vorbehalten - Preisänderungen sind jederzeit möglich
Please ask for availability - Prices may change anytime
sold out Signals - ausverkaufte Signale
| | | | | | | | | | |
| --- | --- | --- | --- | --- | --- | --- | --- | --- | --- |
| Date | Scale | Manufacturer | Description | Remarks | Q | Code/No. | Photo | Sale | sFr. |
| 7/21 | HO | Micro Scale Models | UP Double Signal as used on Sherman Hill, Wyoming | 902-002-C | 13 | PBX | ZY-519 | sold | 40.- |
HO Scale: Signals / Signal Bridges, new, consignment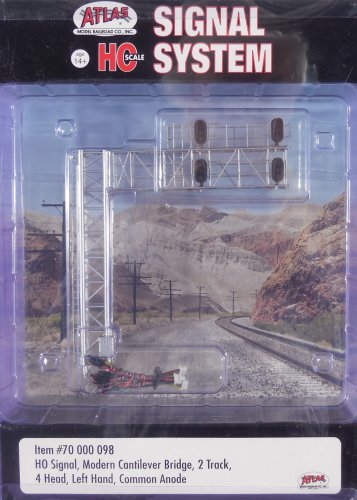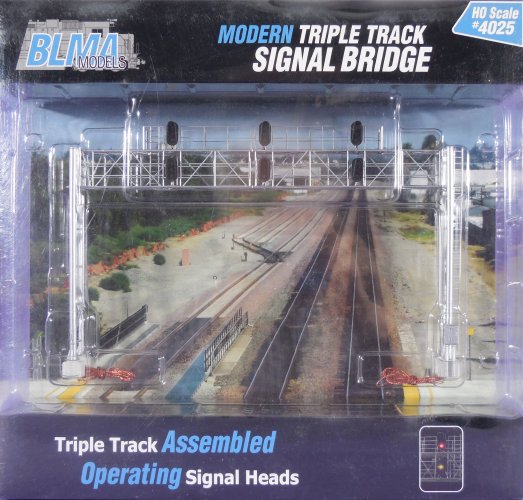 Code AW-498: Atlas # 70 000 098 2-Track Signal Bridge (4 x) je sFr. 85.- // Code AW-499: BLMA # 4025 Triple Track signal Bridge (2 x) sFr. 100.-
Code AW-498: (4 x sold) // Code AW-499: (2 x sold)
Code AW-500: HO Scale: Details West # SG-941, 2-Head Signal, new, (4 x), je sFr. 25.- consignment
all 4 signals sold out 4/21