TRAINMASTER BY WERNER MEER US-RAILROAD-SHOP KILCHBERG
HOCHWEIDSTRASSE 3 CH-8802 KILCHBERG (ZÜRICH) FOUNDED 1977
PHONE *41-44-715-3666, FAX *41-44-715-3660, E-MAIL trainmaster@bluewin.ch
Go back to our Website - click here
NEW: Price & Data Guide Vol. 2 ist def. lieferbar (im Laden an Lager)
Preis Vol. 2 (ohne Fotobuch) = sFr. 80.-
Das Kombipack: Brass Train Guide (Fotobuch) sold out + Price & Data Guide Vol. 2 als Set für sFr. 125.-. Set sold out
Untenstehend ist die erste Ausgabe:
Endlich ist mit dem neuen Brass Train Guide Book ein lang erwartetes Nachschlagewerk mit Farbfotos für Messingmodelle auf den Markt eingetroffen. Zusammen mit dem Brass Guide ist auch der Price & Data Guide erschienen, wo alle Modelle aufgelistet sind, ähnlich wie im Brown Book. New 3/08. Set sFr. 120.-. sold out
Zusätzliche Infos und Updates finde Sie unter: www.brassguide.com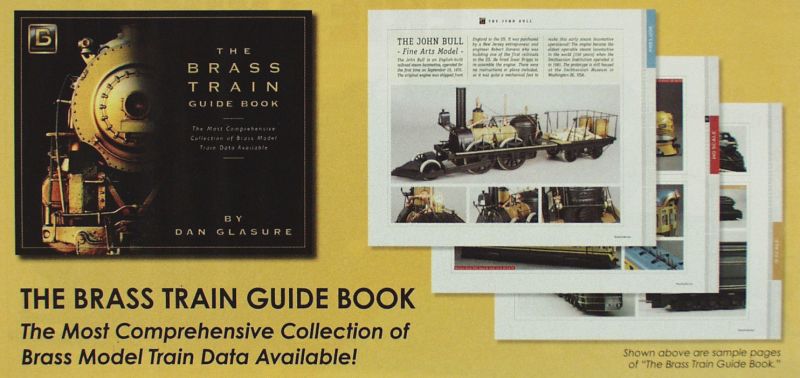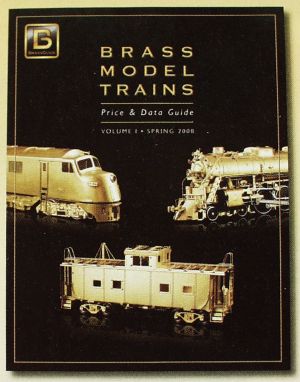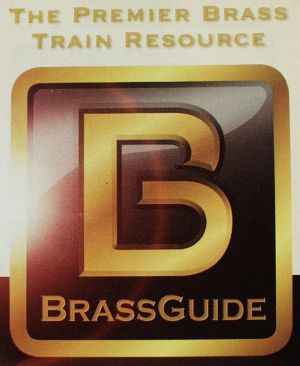 untenstehend ist die 2. Ausgabe

Brass Model Trains Price & Data Guide - Volume 2
Over 700 pages now in FULL COLOR
Almost 27,000 entries (that is 5,000 more than Volume 1)

Price indicators to quickly see the current value of a model (

green colors

for prices that have increased in value since Volume 1, while

red colors

for those that have decreased)

The Brass Guide Grading Standards (try evaluating your own models with our helpful guide)

The Bill Ryan Collection (view many photographs from this collection of rare hand-builts and gold plated models)

Many sections completely reorganized to make finding a particular model much easier.

John Glaab's data (quantities and notes) now included.

Interviews, articles and so much more!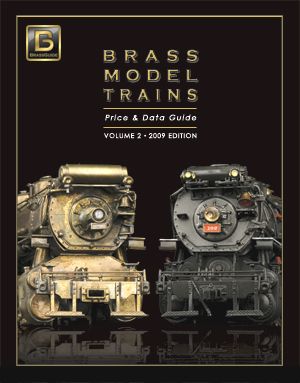 Price & Data Guide Vol. 2 ist def. lieferbar (im Laden an Lager)
Preis Vol. 2 (ohne Fotobuch) = sFr. 80.-

Photos copyright by Brass Guide