The Year 2016 is almost history.
A layout is never finished. So, my HO Scale Mojave Desert Layout got some details like, people, road signs, vehicles, billborads etc. We even got a special visitor to Cajon Pass (with Hill 582, WSI and the Mormon Rocks), Percyville and the Werner Enterprises Terminal: Union Pacific Big Blow Gas Turbine # 18. See the photos - click here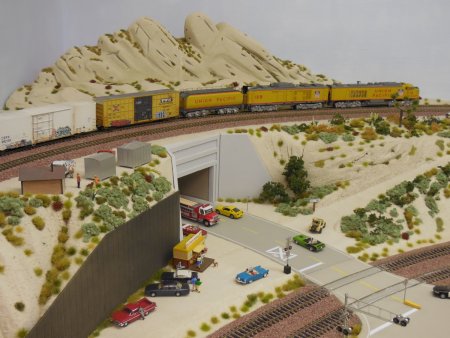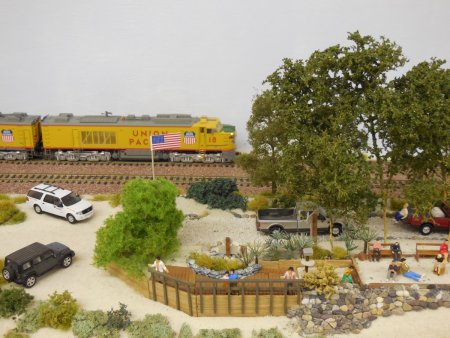 Highway 138 with Mormon Rocks / the famous railfans's hot spot in Cajon: Hill 582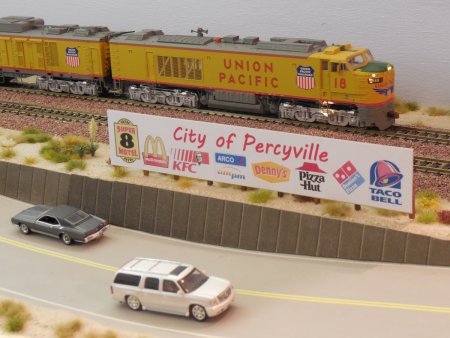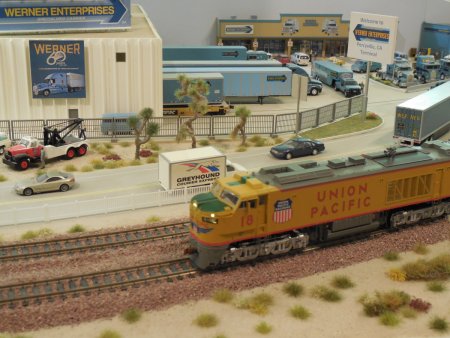 lots of Food and Lodging in Percyville / Werner Enterprises Terminal (2016 = 60 Years of real WE)
important businesses are located in Percyville / the Big Blow did just pass the Flyover
More pictures of the construction and the finished layout - click here
2/12/16: Trains are rolling: https://www.youtube.com/watch?v=AqyLRyKma2A&feature=em-upload_owner
1/29/16: Cab Ride 1: https://www.youtube.com/watch?v=Soaz-cNiU1o&feature=em-upload_owner
1/29/16: Cab Ride 2: https://www.youtube.com/watch?v=iUdxXdO3b1g&feature=em-upload_owner
Well, what will the year 2017 bring to us? For sure, I will run my model railroad shop every Saturday. Melinda will probably go to the Philippines in 2017 to visit her sisters and Werner to Cajon Pass and Chip Foose?
Thanks God my mom is still doing quite well with 98 1/2 years. Her mind is not as good as before but still ok.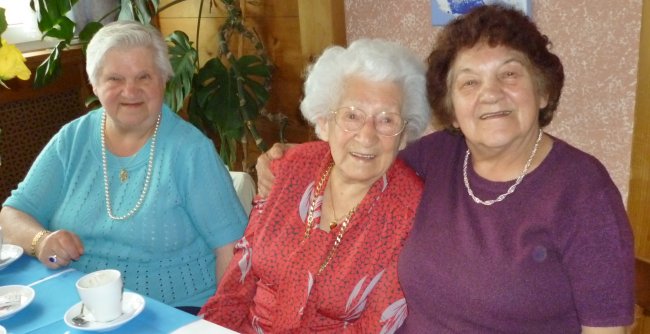 3 sisters together during her 95th birthday (taken in April 2013). Albertine in the middle
We wish all Friends and Railfans a Merry Christmas, a prosperous 2017, good luck
and a lot of fun in the wide world of railroading incl. US-Cars.
Melinda & Werner Meer